Track Down Inefficiencies in Your Home with help from Inspection Connection Iowa
COMPLETE AN INFRARED HOME INSPECTION IN AMES AND DES MOINES, IA
Our eyes aren't capable of seeing key features of your home. If there is an abundance of heat in your basement or dampness in your attic, you may not notice until another problem arises. That's where Inspection Connection Iowa comes in. Our Des Moines, IA inspectors can use infrared thermography to find temperature differences in your home that can indicate inefficiencies.

You can reach us at 515-520-2939 to learn more about infrared inspections.
REVEAL YOUR HOME'S HIDDEN SECRETS
There are some issues that are difficult for even a certified home inspector to recognize without the aid of special equipment. Here are some of the problems we can identify with a thermographic device:
Structural defects
Roof leaks
High humidity and mold
Missing insulation
Heat loss
Plumbing issues
Air leaks
Inefficient electrical components
You can rely on Inspection Connection Iowa to find the hidden flaws in your home.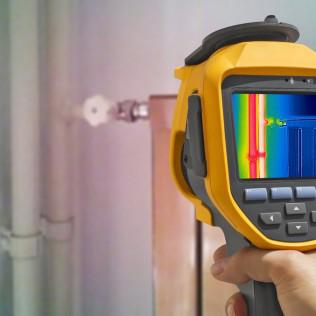 Monday
8:00 AM - 10:00 PM
Tuesday
8:00 AM - 10:00 PM
Wednesday
8:00 AM - 10:00 PM
Thursday
8:00 AM - 10:00 PM
Friday
8:00 AM - 10:00 PM
Saturday
8:00 AM - 10:00 PM